Skip Navigation
Website Accessibility
artclub: Artspira Scan and Cut Club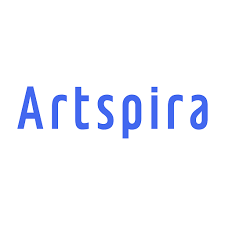 Artspira is an app from Brother that has tons of designs, cutting files, and projects. In this club class, we will choose a design from the free magazine and create it in class. A kit will be provided, you just need to bring your Scan and Cut and accessories. This is a great opportunity to enjoy your Scan and Cut!

Never gotten your Scan and Cut out of the box? Unfamiliar with it? This will change all that and you'll feel comfortable with it!
Skill Details:
You don't need to know anything about your Scan and Cut, this is where you'll learn!
Requirements:
Must own and bring a Scan and Cut SDX
Instructor Name:
Timmesa Wishart
artclub: Artspira Scan and Cut Club
Cost:
$ 20.00
Includes kit and tuition
| | |
| --- | --- |
| artclub12: | Thu, Dec 7, 2023 at 1:00 pm to 3:00 pm |
| | |
| | Attendee Name: |
| | |
| artclub1: | Thu, Jan 4, 2024 at 1:00 pm to 3:00 pm |
| | |
| | Attendee Name: |
| | |
| artclub2: | Thu, Feb 1, 2024 at 1:00 pm to 3:00 pm |
| | |
| | Attendee Name: |
| | |
| artclub3: | Thu, Mar 7, 2024 at 1:00 pm to 3:00 pm |
| | |
| | Attendee Name: |
| | |
| artclub4: | Thu, Apr 4, 2024 at 1:00 pm to 3:00 pm |
| | |
| | Attendee Name: |
| | |
| artclub5: | Thu, May 2, 2024 at 1:00 pm to 3:00 pm |
| | |
| | Attendee Name: |
| | |
| artclub6: | Thu, Jun 6, 2024 at 1:00 pm to 3:00 pm |
| | |
| | Attendee Name: |
| | |